Has anyone seen the commercial for Catholics Come Home? Where several different people are watching their life stories and mistakes? It's... sad. They weren't afraid to add every sin in there. Personally, I'm not a religious person (atheist)... but that commercial is very touching.
Now, to the good news! I will be coloring my hair...
In the past, I've gone (in no particular order) red, blue, reddish-purple, orange, grapefruit, blonde, blonde with pink, and... currently, I'm a light brown with weird orangeish streaks in the front.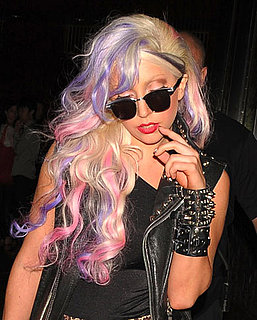 Should I go... light pink or light purple?
BTW, I'm not sure whether I like Lady Gaga or not, but I do know I liked her purple hair phase